Zac Rorick Collection
Two Cleveland Companies. One Shirt.
The talented local artist, Zac Rorick, designed these shirts exclusively for the Cleveland fishing community to highlight the beautiful species that this region has to offer -you might notice some local landmarks too!
Wear these shirts with pride knowing that you're supporting two local businesses on one shirt. Check out the video below to get a glimpse into how Zac creates these beautiful works of art: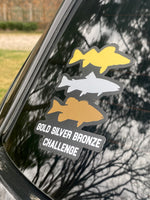 Gold Silver Bronze Challenge
Are you ready for a REEL fishing challenge? We teamed up with Cleveland Metroparks to see who can catch a walleye, steelhead, and smallmouth bass in the same day! To enter, send us pictures of you holding your catches as proof and we'll send you the coveted Gold Silver Bronze Challenge sticker FREE - a $999.99 value!
All submissions can be sent to brian@clevelandfishingco.com and md@clevelandmetroparks.com
Good luck!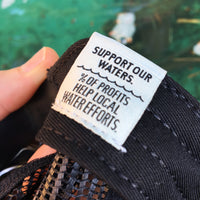 Your purchase makes a difference.
We're not here to just donate funds to a cause and be done -we will actively help in local water conservation efforts. For each item we sell a percentage of our profits will go towards supporting these efforts. This year, 5% of our gross profits will be donated to The Cleveland Metroparks Fishing Fund.
Check out our Podcast appearance with chuck earls!